††
Richland Bombers
Class of 1975



Class Bios, A - J
What your classmates have been doing since high school

Note: If your bio is missing, write it now and send it to the RHS75 Webmeister.





Go to Class Bios, K - Z





Brenda (Baker) Long
Presently, Iím working for the Lake Washington School District in Redmond, Wash., where Iím a Para Educator and do ABA Therapy with 3-to-5-year-old preschoolers on the autism spectrum. My husband and I have two amazing sons. Our oldest son just graduated from the United States Military Academy at West Point, N.Y., this past May, 2015. Our second son is a sophomore in college studying journalism and is also a wonderful singer/songwriter. We love to travel, ride our motorcycles, camp and fish. Right now weíre learning to fly fish! We have a place in Richland where we like to come and dry out from all the rain we get in Redmond.




Carol Breitenstein Etgen
I went to business college after graduation. Married Greg Tripp in 1978, had two sons, Scott and Michael (1982 and 1984). Divorced in 1998 and remarried (Michael Etgen) in 1999. I've worked in government most of my life, with a side trip as a childbirth educator for eight years. We now live on the Kitsap Peninsula. I've had a wonderful life and am excited about the future.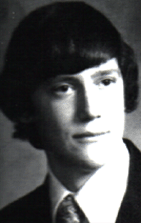 Matt Brouns
Went to WSU, where I roomed with a number of Bombers - Tim Clossey, Gary Sevigny, Greg Graybeal, Jon Sobotka, and Todd Nelson (not all at the same time.) I majored in Chemical Engineering, which unfortunately runs in my family, though I changed my mind and went into medicine. I worked at Hanford for one year, then went to medical school in Milwaukee and from there to Portland for my specialty training. After seven years in academics, as a Hematologist/Oncologist at Oregon Health Sciences University, I joined a private practice in Vancouver, Wash., last year. In 1992, I married Marian Hodges, a former New Yorker. We have one child, a wonderful 5-year old, Kate. We travel to Richland a couple of times a year to see my parents and brothers Rick and Tom and their families. We hardly ever visit with other alums, but we always intend to.




Kathy Brown Bresnahan
[New bio to come soon.]












Wayne Buckholdt
As the result of an overseas move, I left RHS in the middle of my junior year and graduated from an American high school in Spain. However, since my grandfather once had a farm in Hanford, and much of my family still lives in the area, I consider Richland my home. My wife Christy, who I met in Florida, has relatives in the Pullman area. Together, we are the proud parents of an 8 year old daughter and a 6-year-old son. As for work, I've been in the computer business as a programmer, software publisher, and engineering manager for the last 25 years, and recently completed my Bachelor's degree in Computer Science at the University of Central Florida. While I was never a star runner on Richland's outstanding cross-country team, because of the experience, a few years back I started running again and have since run a marathon in 3:42. The goal is to break 3:30, in order to qualify for the Boston Marathon.




John Connell
Currently Iím the production/promotions director at Jacobs Radio in the Tri-Cities, and I spent 25 years on the road touring with rock bands. My current band is Blue Tattoo, and we play festivals around the Northwest during the summer. Our drummer is from the band ďRailĒ out of Seattle.









Matt Crowley
Graduated 1979 from EWU. Taught Spanish at Lowry High School in Winnemucca, Nevada 1982-1992. World travel since 1983 includes trips all over Europe, the South Pacific, Southeast Asia, South America, China, and India. Summer of 2000 will see me in Borneo. Appeared as a contestant on "Jeopardy!" in 1994--came in second. Since 1994 I've been teaching at Rogue River High School in Southern Oregon...and loving it! Currently living in nearby Grants Pass, Oregon. I make it up to Richland at least every Christmas.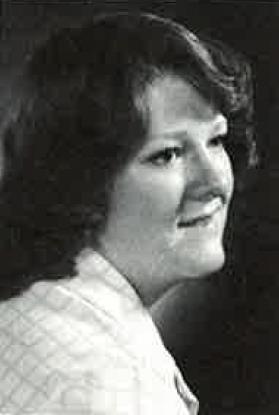 Jill Daugherty Harvey
After graduating from high school I attended CBC for a short while, went to work for WPPSS and then Battelle until 1982. I was married to my first husband, Dale Swearingen, between 1979-1982. I then went to work for the U.S. Department of the Navy in Bremerton, Washington as a Budget Analyst and married my second husband Lionel Harvey whom was in the Navy. We traveled with the Navy to San Diego for a few years and then back to Bremerton. In 1997 I took a voluntary resignation from Government service. I then moved back to Richland where I still reside with my two lovely daughters Amber 19 and Ashley 15. I also have a son Alan 21, who lives with his father. I am currently divorced, working on futhering my education, and work out at Hanford for Duratek Inc. as a Staff Project Accountant.




Mike DeGraw
Graduated from WSU sometime in the 80's while working for Exxon. Worked for them in the Tri-Cities until 89 when I decided to venture out. Ended up in Las Vegas and love it here (no winter). Worked for several companies in several different positions, currently working as director of software development for a Trade Show Service Company, and hope to stay for a while. Married for 18 years, divorced and re-married. Three children from first marriage, Joe (step son), Doug (21 and married), Blake (18, senior in high school). One new child from second marriage, Anthony (9 months). Enjoying being a daddy again (at 44 I must be nuts). Building a custom home and generally staying busy as life demands.





Shawna Doyle Boolen
After high school I attended Central Washington University and graduated with a B.A. in Education, majoring in Special Education. In 1979 I married Paul Boolen (1st graduating class of Hanford in í74, and the most caring and handsome man Iíve ever met). We have a daughter who graduated from RHS with the class of 2000 and a son who graduated in 2005 (3rd generation Bombers). Working with people who have special needs has been my privilege and joy for more than 25 years. In 2004 I earned my masters degree in special education. I teach at Carmichael Middle School, a very different place from the Carmichael I attended. When I was in high school, I couldnít wait to graduate and get out of Richland. Now I couldnít think of a place Iíd rather live.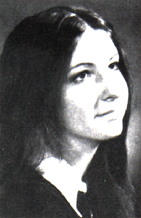 Tina Emmons Rice
I am living in Camas, Washington, which is located near Portland, Oregon. We have lived in this area for just under 18 years now. I am married to Randy Rice (Class of 73) and have three children: Brett (24), Jeff (21), and Rachel (13). I work part-time as a database manager for CH2M Hill in Portland. We still have family in Richland, so we get back three or four times a year.









Kathy Feaster Alley
Kathy passed away at her home on Feb. 20, 2014. Her memorial page can be found here.

Here is the bio she wrote in 2009:

After graduation, I moved to Seattle and began my career with Battelle. I loved living in Seattle during the '70s and '80s - I had a lot of fun and met many people who are still close friends. After almost 15 years in Seattle, I moved back to Richland and work for Battelle in Science and Engineering Education. I really enjoy the slower pace, familiar faces, sense of community, and visits from friends when they are in town to see their families. I am married to Greg "Boog" Alley (RHS '73) and have a daughter (2004 RHS graduate) from my first marriage. I love cooking and entertaining family and friends and, especially, tending to my vegetable and flower gardens.



Cathy Gilstrap Couto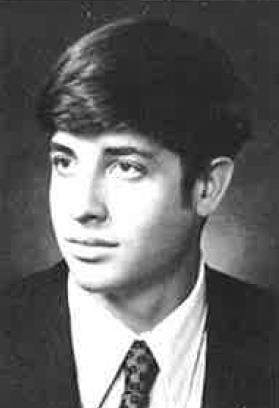 John Haberman
Graduated 1980/1981 (BS/MS Engineering) University of Washington. Worked in California, Washington DC, and Hanford. Kathy and I recently returned from a 7 year "tour" of Saudi Arabia with two small children in tow. Jared and Emery were both born in Yanbu Al-Sinaiyah. Jared will start Jason Lee Kindergarten this fall and AWANA. Our four grown children are well on their way with college degrees, one daughter married and the second to marry next September. How fun it is to start a family again! We recently enjoyed motorhoming for 46 days to Alaska where we fished with Dale Kruger ('75) and family. After our tenure in Saudi Arabia, the travel bug is in our blood...off to new adventures!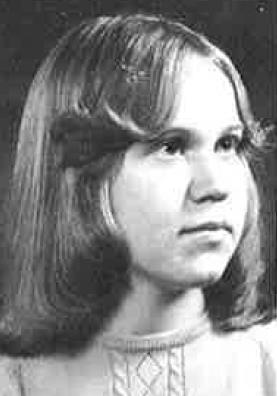 Debbie Heaton
I graduated from WSU in 1980 with a Bachelors in Nursing, married Duane Hawk, worked in Longview/Kelso Washington as a Public Health Nurse for 2 years. We quit our jobs, went on a 2,600 mile bicycle camping trip around the West, ending up with jobs in Reno, Nevada, in 1982. Duane and I divorced in 1986 and I returned to college at University of Nevada, Reno to earn my MA as a marriage and family therapist in 1989. I married Rory Lamp (hence last name Heaton-Lamp; yes I did choose this name) and we moved to Elko, Nevada, where he is a wildlife biologist for the State of NV. I worked as a college counselor for the local college (Great Basin College) for 5 years and at the local Mental Health Clinic until we had our first child, Kelsey (now 13). I quit my full time job and began my private practice as a marriage and family therapist working part time over the last 13 years. We also have a second child, Amelia, who is now almost 11. Life is pretty wonderful and full with our children and their activities (destination imagination, junior leadership, dance, soccer, etc) and our hobbies such as tennis, camping, soccer coaching (AYSO), gardening, home renovation, and trying to improve a school district (another story). I have not been to Richland for about 15 years.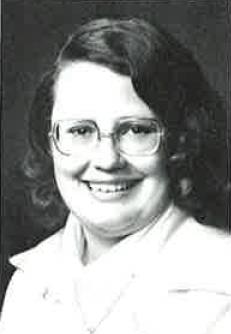 Helen (Henshaw) McClaine
I spent a couple of years working for Westinghouse. Once I recovered from high school I went to CBC to learn how to be a student, then transferred to Seattle Pacific. I picked up a BA and an MRS in 1983. Hubby was a Coastie, and during our first 23 years we lived on three coasts and I worked administrative gigs in the education and legal fields. While living in Manhattan we had a daughter. Itís obvious Broadway is in her blood as sheís pursuing a double BFA in Dance and Theatre Lighting Design. While living in Astoria the first time I earned an MA. As is common with military wives, it wasnít until hubby retired from the Coast Guard and we returned to Astoria in 2006 that I finally began my career. Who knew that degrees in education administration and family therapy along with what I learned through my years of employment would prepare me to serve as, in essence, a life coach for low-income housing participants? It certainly wasnít where I thought I was headed! In my spare time I sing with a community choir and enjoy the many benefits of coastal living. I wonít make the reunion this year (2015). Actually havenít been back to the Tri-Cities since 1995 and never to a reunion. Perhaps Iíll make the 50th.



Mickey Janes
After graduating, I attended the CBC nursing program. Graduated and worked at Kadlec on and off for 20 years. Married Mark McJilton and had one daughter, Courtney. Mark was in the Army and we were stationed all over the world, leaving me to attend Vanderbilt University and Eastern Washington. My daughter and I traveled extensively in Europe, even working at a German clinic and attending Heidelberg University. Finally came back home to good old Richland. After losing Mark, I bought a home in Hawaii and lived there for a couple years, later returning again to good old Richland. Here I am, still in Richland, still working as a nurse. I now have twin grandchildren, which will keep me forever here. I am still with my nuclear engineer, Daniel Conners, for the past 15 years.





Go to Class Bios, K - Z


Only a few hundred more bios to come! Send yours to RHS75 Webmeister.